Psychological Safety Steps
23rd September 2022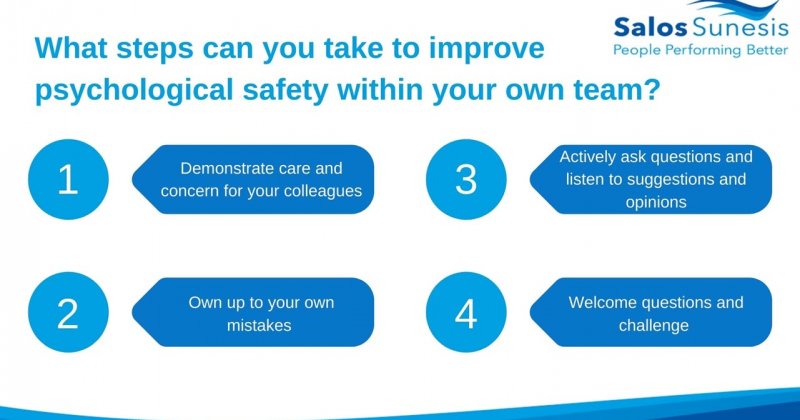 Embedding a culture of psychological safety has proven to reduce safety incidents by 40%

Psychological safety is the perception that you won't face negative consequences or humiliation for asking questions, sharing your opinions, concerns, worries, or errors.
We at Salos assist our clients with the tools required to implement psychological safety. It has been proven that Teams are more likely to succeed when facing complex challenges once they feel secure with who is around them.
Below are four simple steps you can implement now to improve psychological safety in your teams by building more trust in the workplace.
What do you feel helps build psychological safety in the workplace?
All News