Psychological Safety
20th September 2022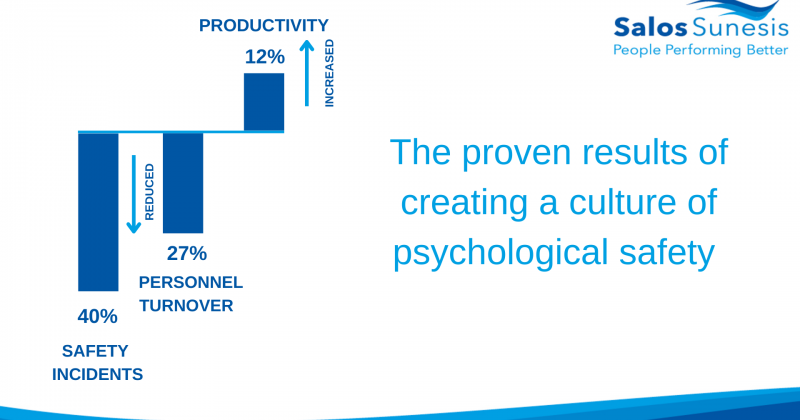 We are helping our clients develop psychological safety within their organisations.
What is psychological safety?
It is the perception that you won't face negative consequences or humiliation for asking questions, sharing your opinions, concerns, worries, or errors.
Knowing that your team will listen to you and consider your opinion gives you the confidence to speak up when you feel uncomfortable or when you have questions, this could be the difference between success or failure.
Teams who feel comfortable expressing themselves are more engaged and therefore are more likely to succeed when facing complex challenges.
Embedding a culture of psychological safety has proven to not only reduce safety incidents by 40% but also increase productivity by 12%.
If you want to learn more about our approach and the tools we utilise, please get in touch at contact@salos-sunesis.com
All News