LinkedIn Risk Assessing Poll Results
22nd July 2022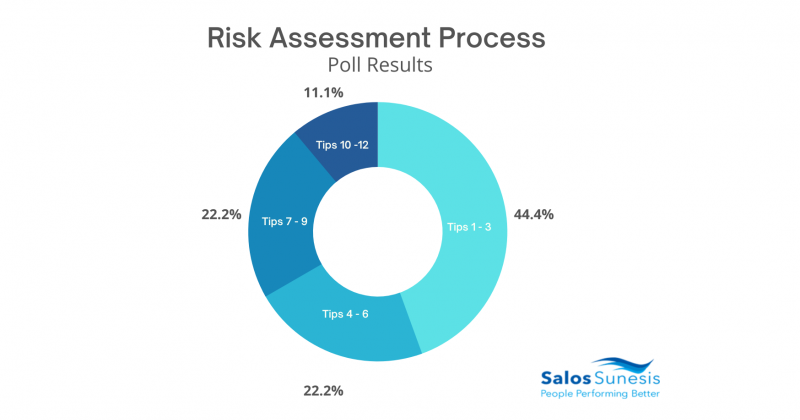 Health and Safety Regulators are increasingly challenging Operators and Contractors about the robustness of their risk assessments and if their teams have been properly trained in risk assessing.
When was your team last trained?
We are working with an O&G Super Major to train and coach their teams in effective application of their risk assessing process.
Last week we ran a poll & shared 12 tips for effective risk assessments essential for any well team's success. Almost half (44%) of those who voted chose tips 1-3 as the key takeaway.
1. Gather the best multi-disciplinary team possible to participate in the risk assessment. Include all parties who will be involved in the task from planning through to execution.
2. Define the purpose and scope of the assessment – this avoids any confusion and unnecessary scope creep.
3. Ensure everyone is clear on the correct definitions of words being used in the assessment. Many people confuse hazards and risks, also likelihood and consequence.
All News