Entering the sphere of true learning
2nd February 2021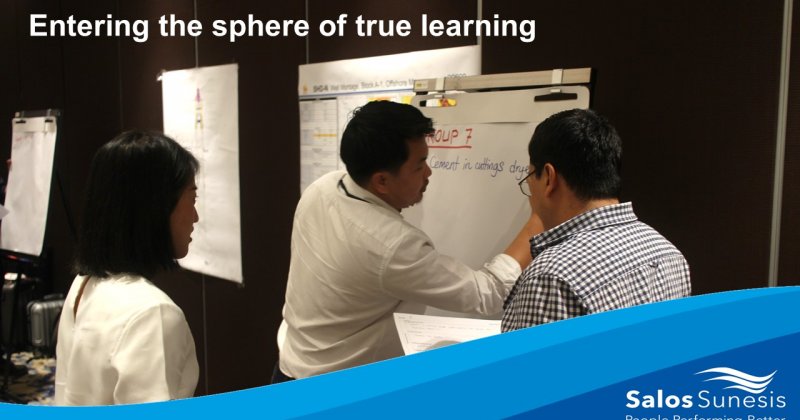 Entering the sphere of true learning
A project's lessons are derived from two aspects – those of Process Lessons and of Results Lessons.
Results Lessons encompass the overall project, task execution and the efforts performed to produce planned results.
Process Lessons are derived from the procedures and practices used in the planning and management stages to execute the project.
The Results Lessons are generally technical lessons, with some non-technical lessons relating to (for example):
Machinery performance
Mechanical inputs by humans
Non-conformance
Invisible lost time
Breakages

Process Lessons relate to:
How one chose a specific methodology
Why one picked a design
How you used benchmarks
Why the team decided on the value drivers
Rationale behind the choice of procedures
What drove the team to select certain trigger points

Teams generally hold After Action Reviews (AARs) immediately after a specific task has been executed. The team involved are always therefore at the coalface. AAR members are the technical experts that executed the task. By design, this team will default to their technical knowledge. The learnings and ideas for improvement will almost always be of a technical nature. It is therefore important that the opportunity is taken to also capture process lessons from the team that put together the plan. By taking this step the delivery framework is strengthened for future operations.
In both these areas it is also essential to understand how behaviours influence performance. Technical delivery can either be enhanced or degraded by behaviours. Behavioural Lessons come from identifying behaviours that require to be changed to maximise human performance and in turn ensure effective threat and error management.
In summary technical lesson application is no longer enough. AARs are good practice but when combined with process and behavioural lesson application it is possible to enter the sphere of true learning organisations.
All News