Delivering an efficient Risk Assessment Process
16th February 2021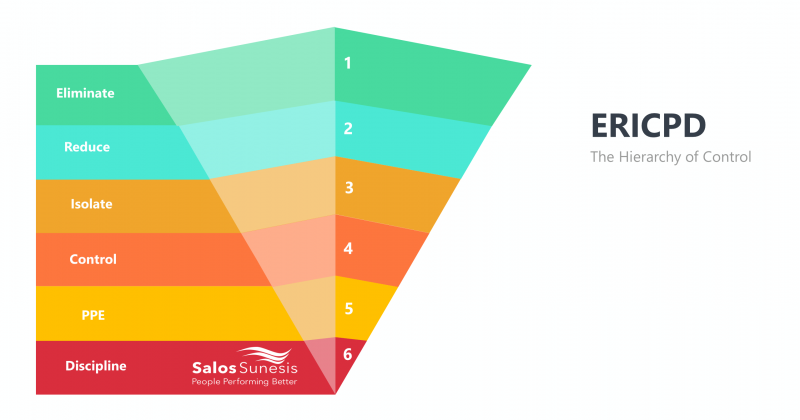 The efficient implementation of a mitigation strategy that controls risk creates a competitive advantage that delivers superior returns – thus the effective (or otherwise) management of risks directly impacts a project's ROI.
Hierarchy of hazard controls:
ERIC PREVENTS DISASTER
Eliminate
Reduce
Isolate
Control
Personal Protective Eqpt.
Discipline
A common trait teams can have is that they jump straight to 'Control'. Oil & Gas is full of engineers, thus the mantra is to get straight into engineering a solution. Engineered safety systems are for when the hazard is not completely avoidable – but this process isn't the first step in risk assessing.
The second step that teams can get drawn to is 'isolation'. If the team can't engineer a solution, then they jump to cordon off the hazard. This sequence is the reverse of what the ERIC-PD model demands. But, as previously, elimination and reduction need to be observed and evaluated beforehand.

How does one mitigate those human behaviours that damage risk assessing?
• Raise the team's awareness of 'Biases'. The team needs to recognise when authority, paradigms, groupthink and other blocking behaviours are creeping in to an assessment.
• Coach the team in the use of a defined 'Decision Making' process. A methodical decision making tool needs to be coached, practiced and evaluated for gaps and feedback on performance.
• Adopt a system that verifies the team is 'Operationalising the Mitigations'. Many incident reports will contain comments pertaining to, "…I thought that might happen…" or that 'the team saw the hazard (risk), but just didn't react to it'.
• Create a mechanism and use other resources that will ensure that the team isn't 'Shifting Risk' (i.e. hazard) to another team or workflow.

The end in mind of Risk Assessing…
• Avoid unprofitable risk
• Stronger operational controls
• Arrest potential issues at an early stage
• Waste reduction
All News