Accident & Incident Investigation
4th February 2022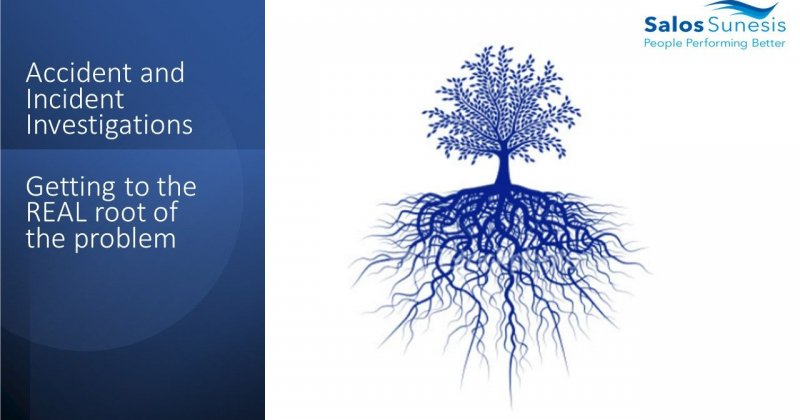 How is your organisation ensuring that it is getting to the real root of the problem and not just the proximate cause, resulting in cutting the head off the weed for it to grow back.
How many times are the findings of accident and incident investigations found to be either "Procedures are incorrect" and/or "Lack of competency"?
This is all too often a relatively easy and "quick fix". The common corrective actions are to update the procedure and arrange a training programme.
However take a moment to reflect does this in fact eliminate any repeat or similar incidents?
Effective root cause analysis identifies underlying issues and allows organisations to pinpoint actions that address the problem rather than treating ad hoc symptoms and putting out fires.
There are different types of root cause analysis methodologies and reasoning. Solution reasoning: Coming up with the action to fix or prevent the problem – very often we jump into solution mode before we even fully understand the problem.
Defensive reasoning: This is what was missed (not there) or failed? A high number of recommendations in root cause analysis fall into this category, which is almost instinctive. This is not the most effective method of reasoning to address true root causes.
Causal reasoning: Determining causation, the relationship between cause and effect. Something has to exist (be there) to cause the effect. This way of thinking is not instinctive and requires extra effort however does ultimately drive deeper to the true root causes.

For truly effective threat and error management (TEM) the changing of underlying behaviours is key. Many sectors are still largely stuck in an age where technical errors & issues are commonly prescribed a purely technical fix. This is a natural and understandable reaction that might help with one specific problem but will undoubtedly leave a many other similar potential issues or threats un-managed since the underlying causal factors, or root causes, have not been fixed.
Salos is helping organisations to identify the real root of incidents which is ultimately driving higher levels of reliability, performance and safety.
All News